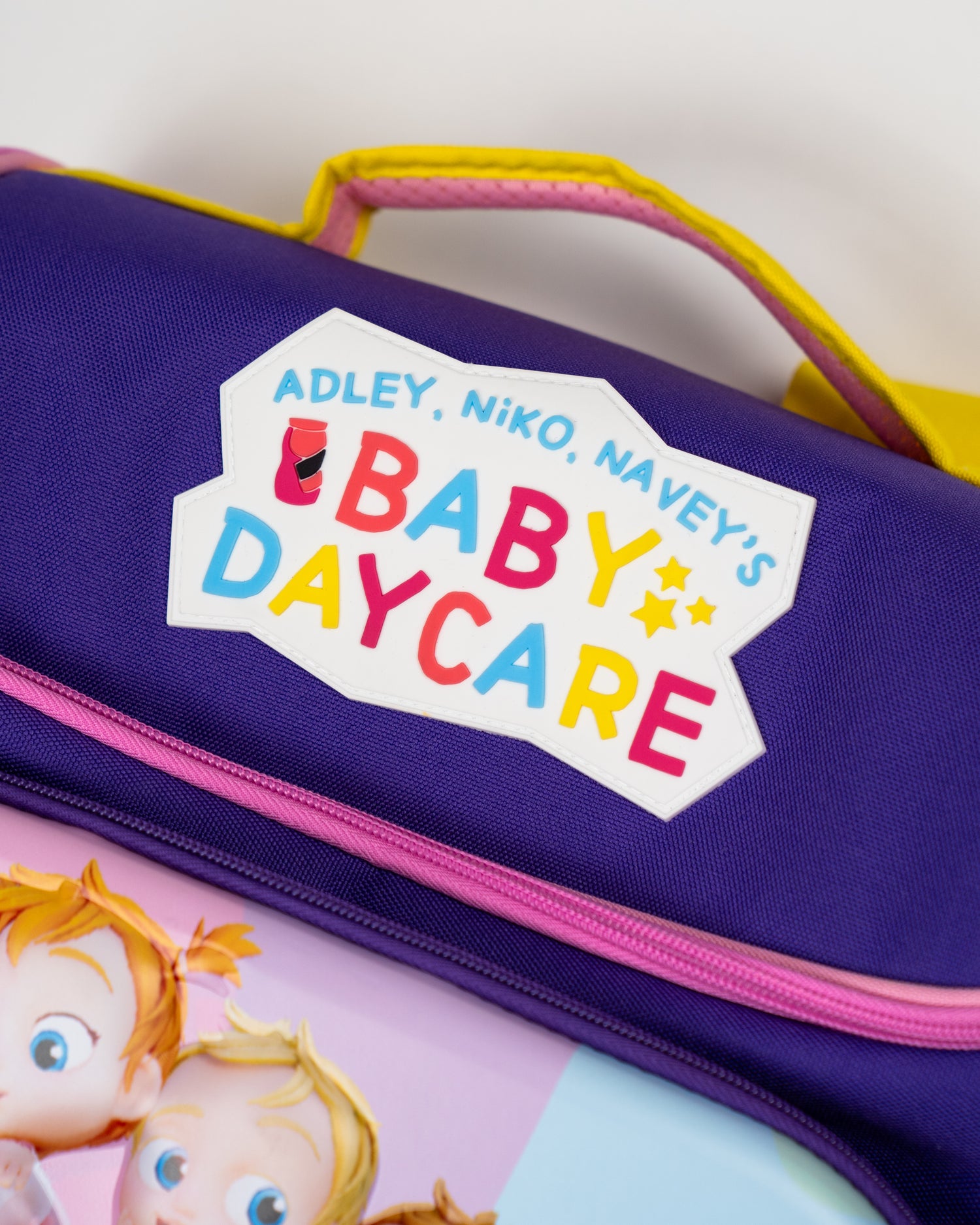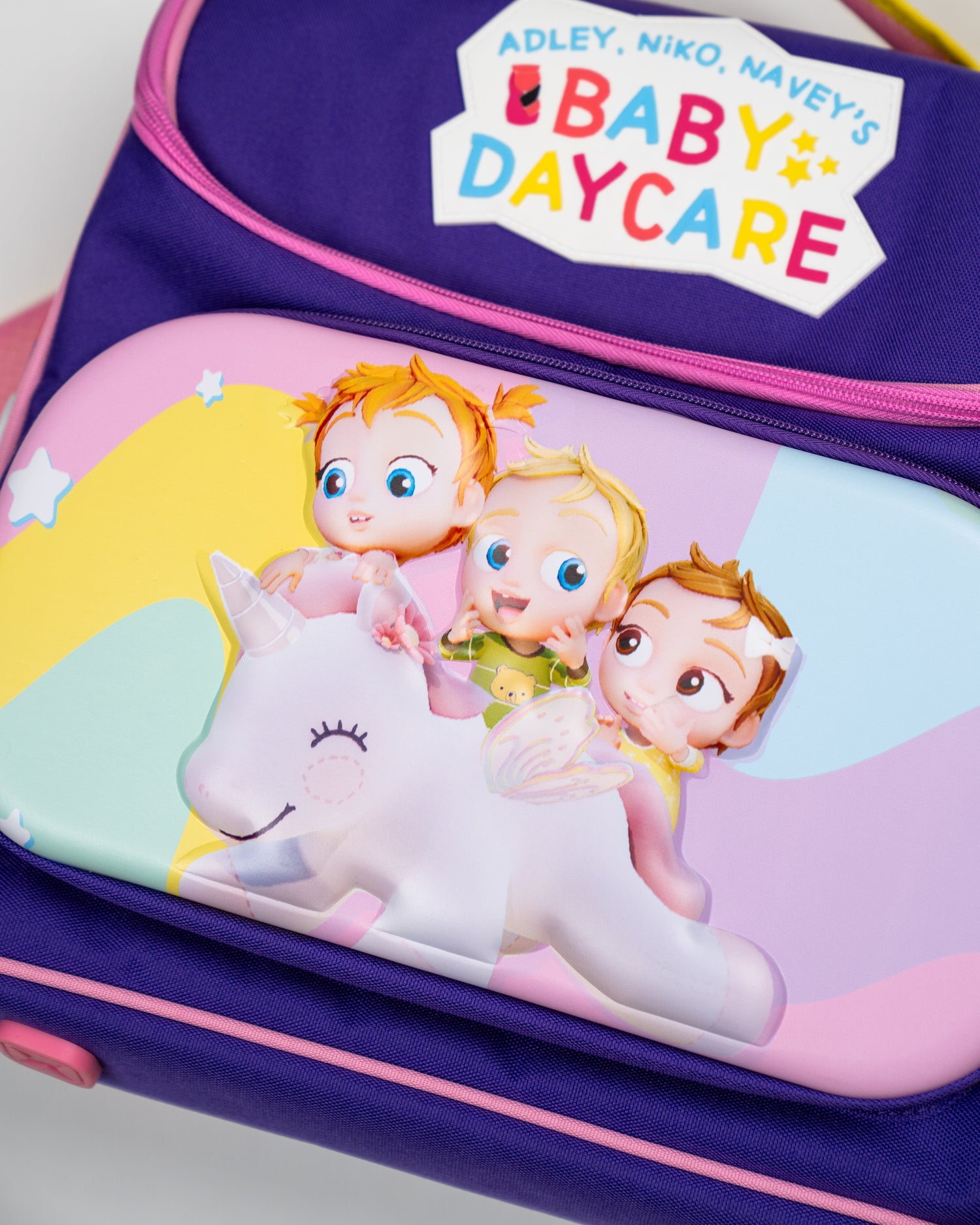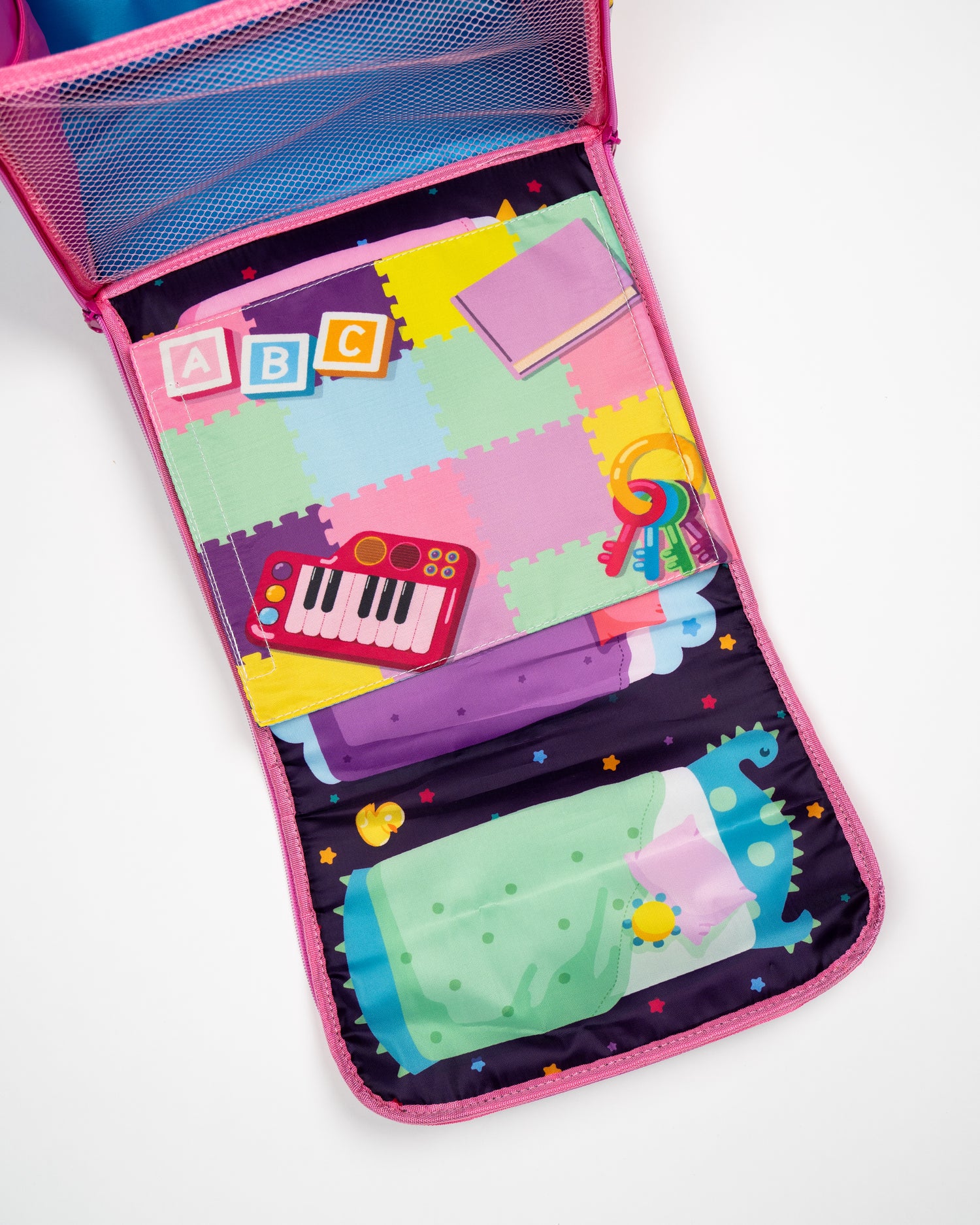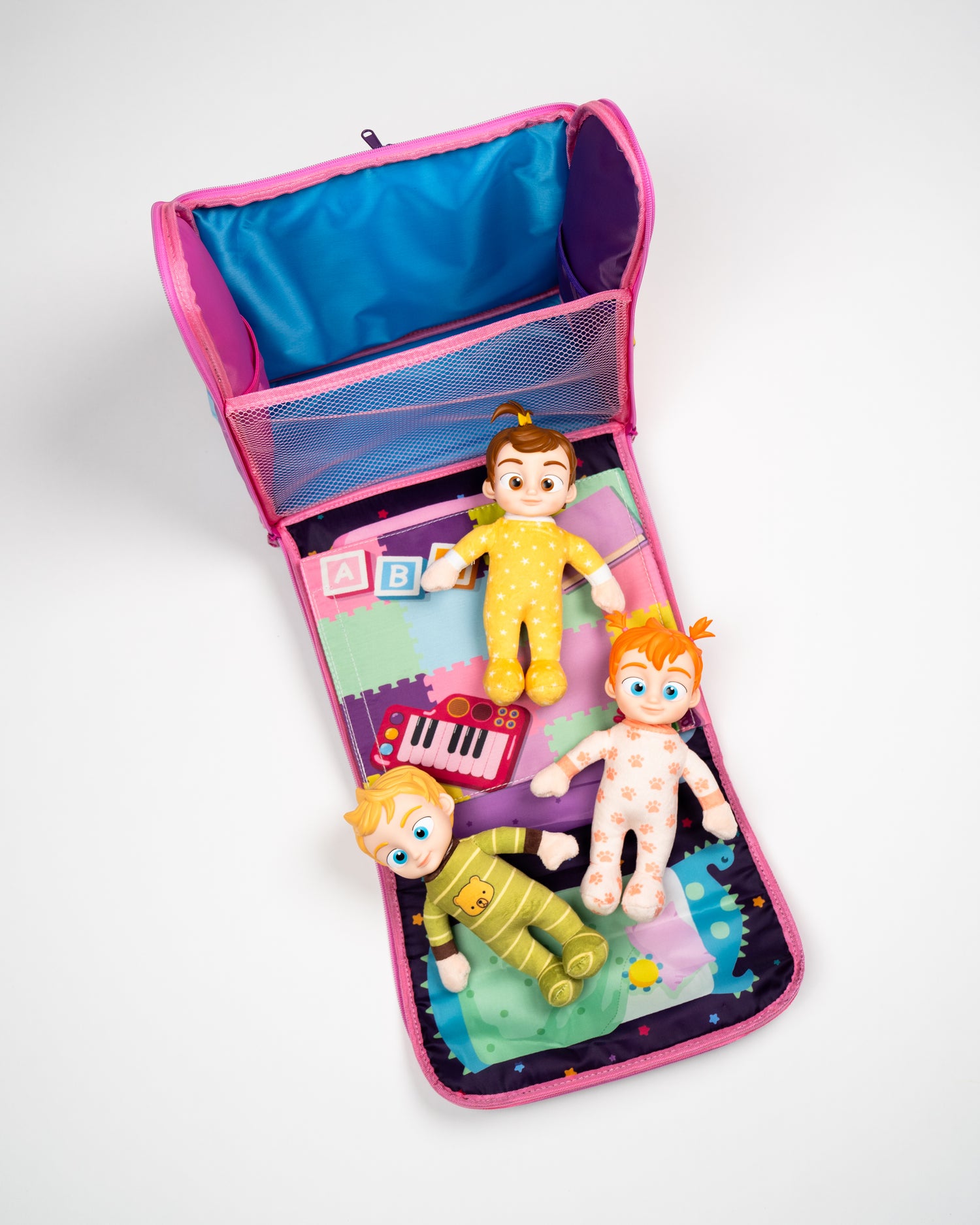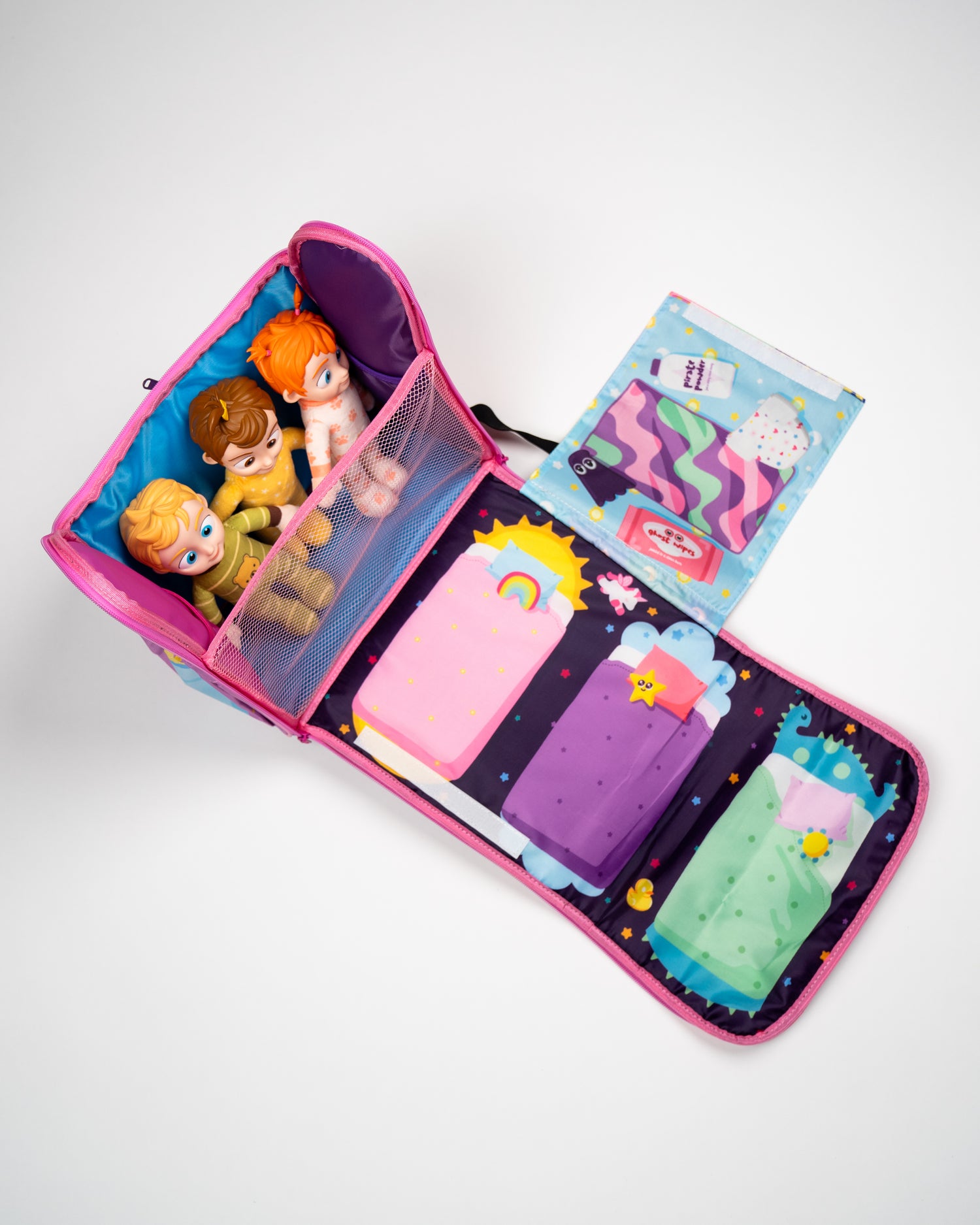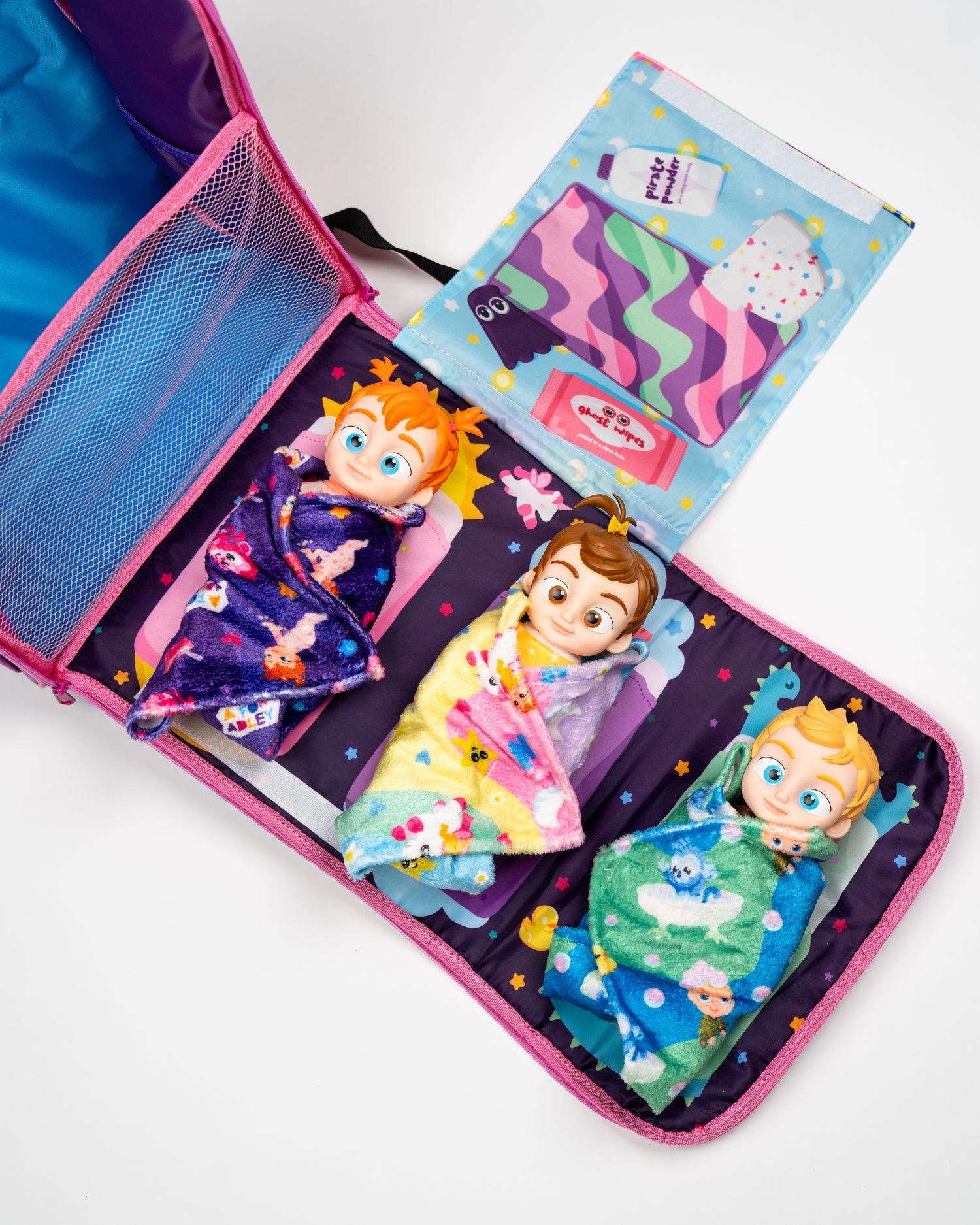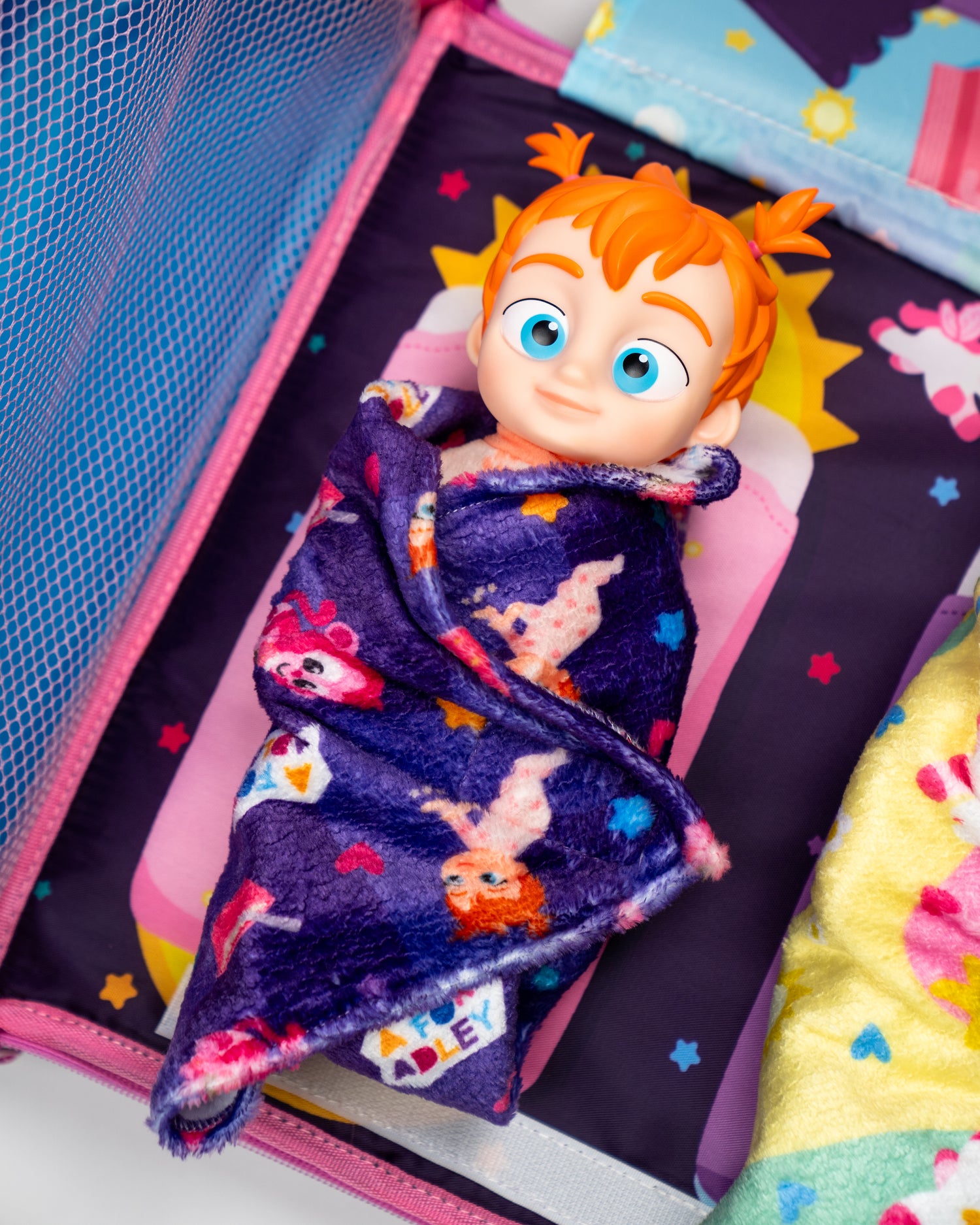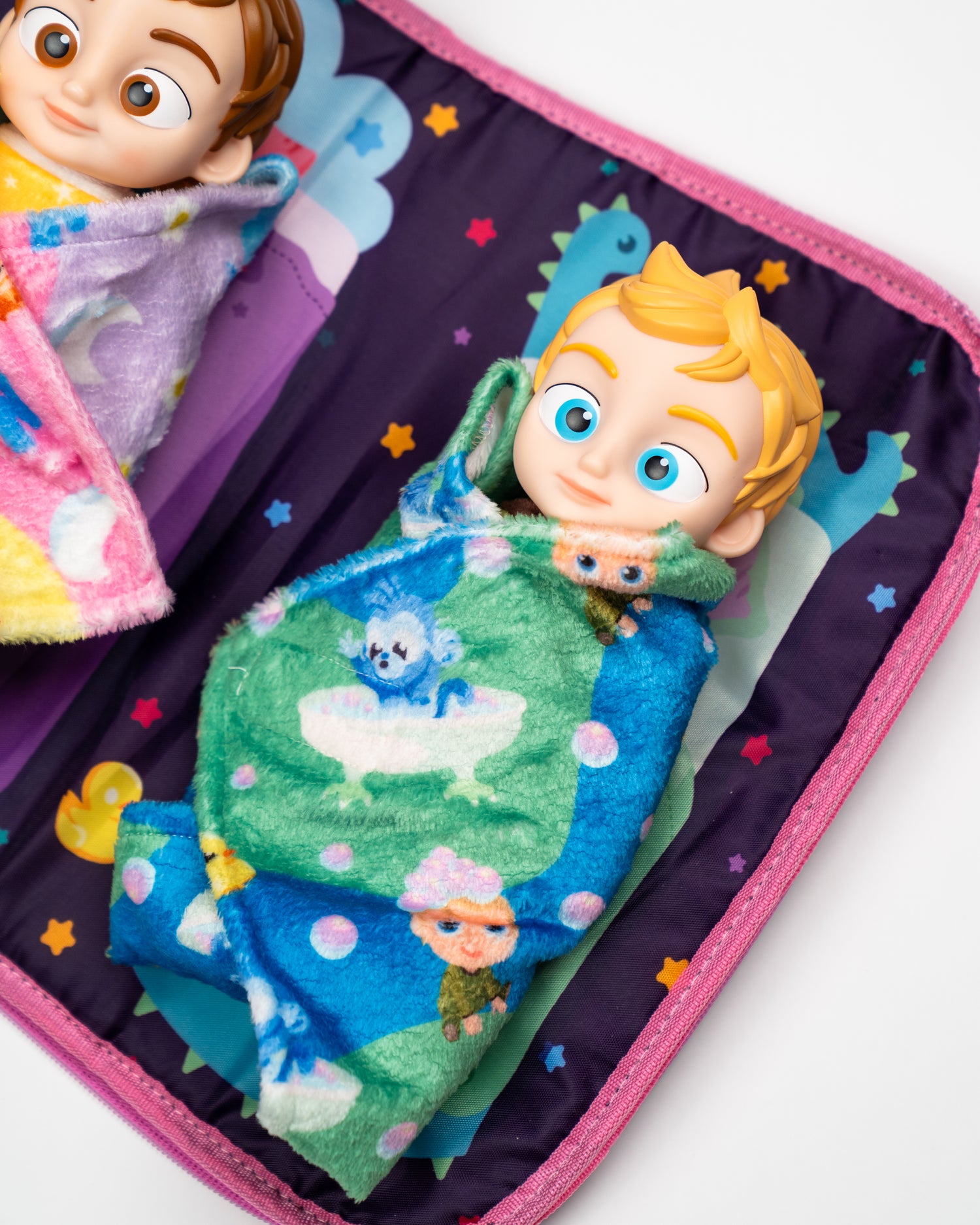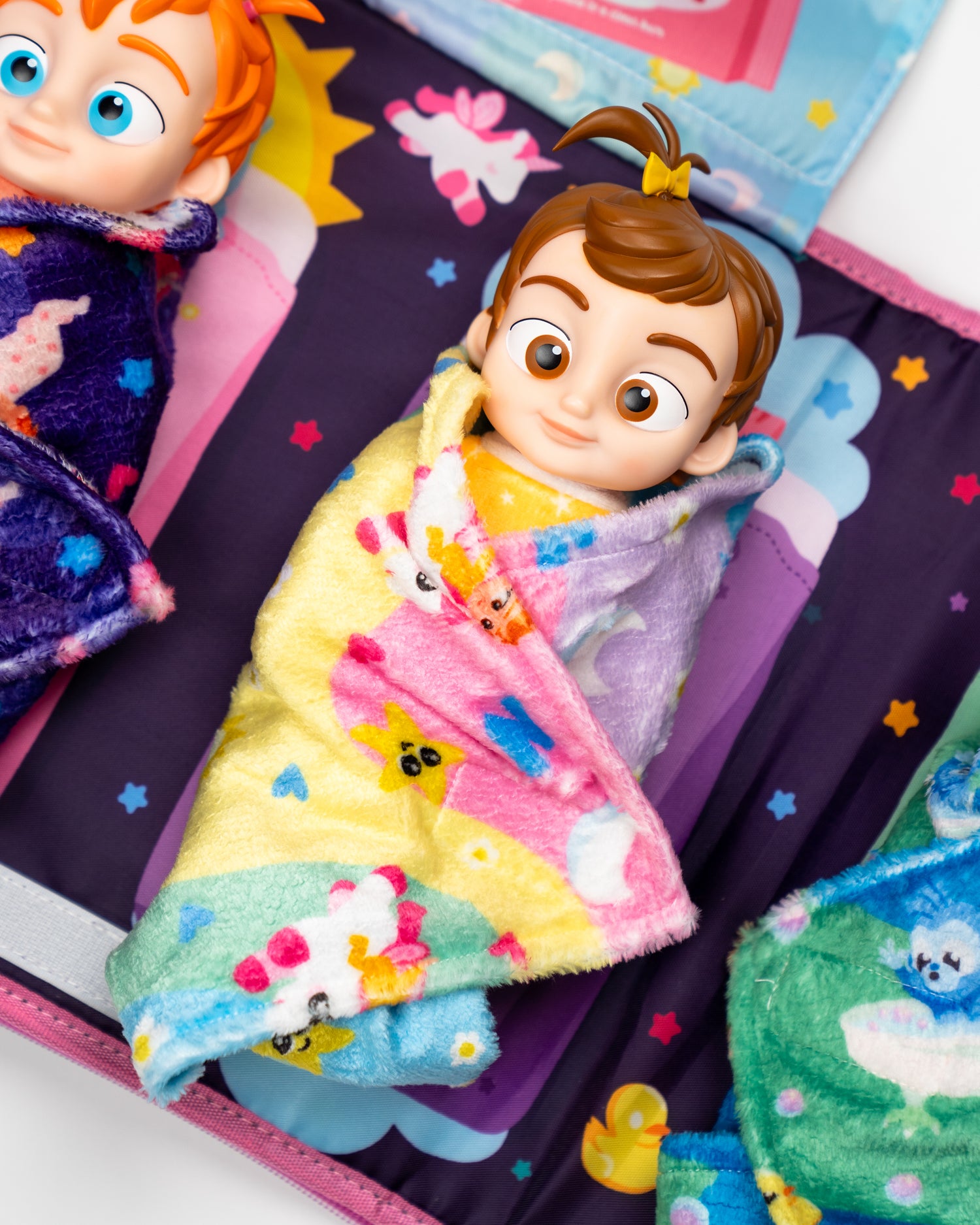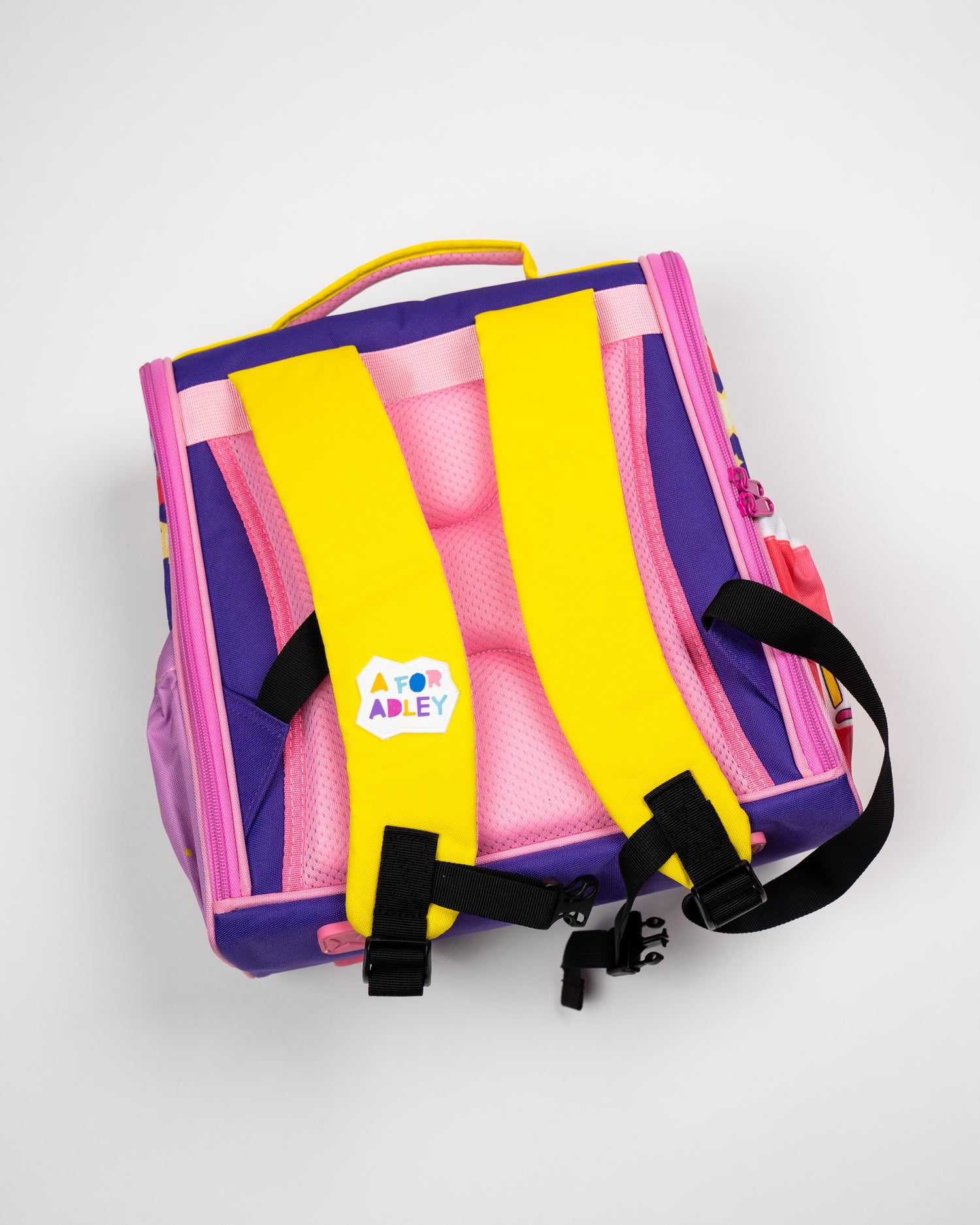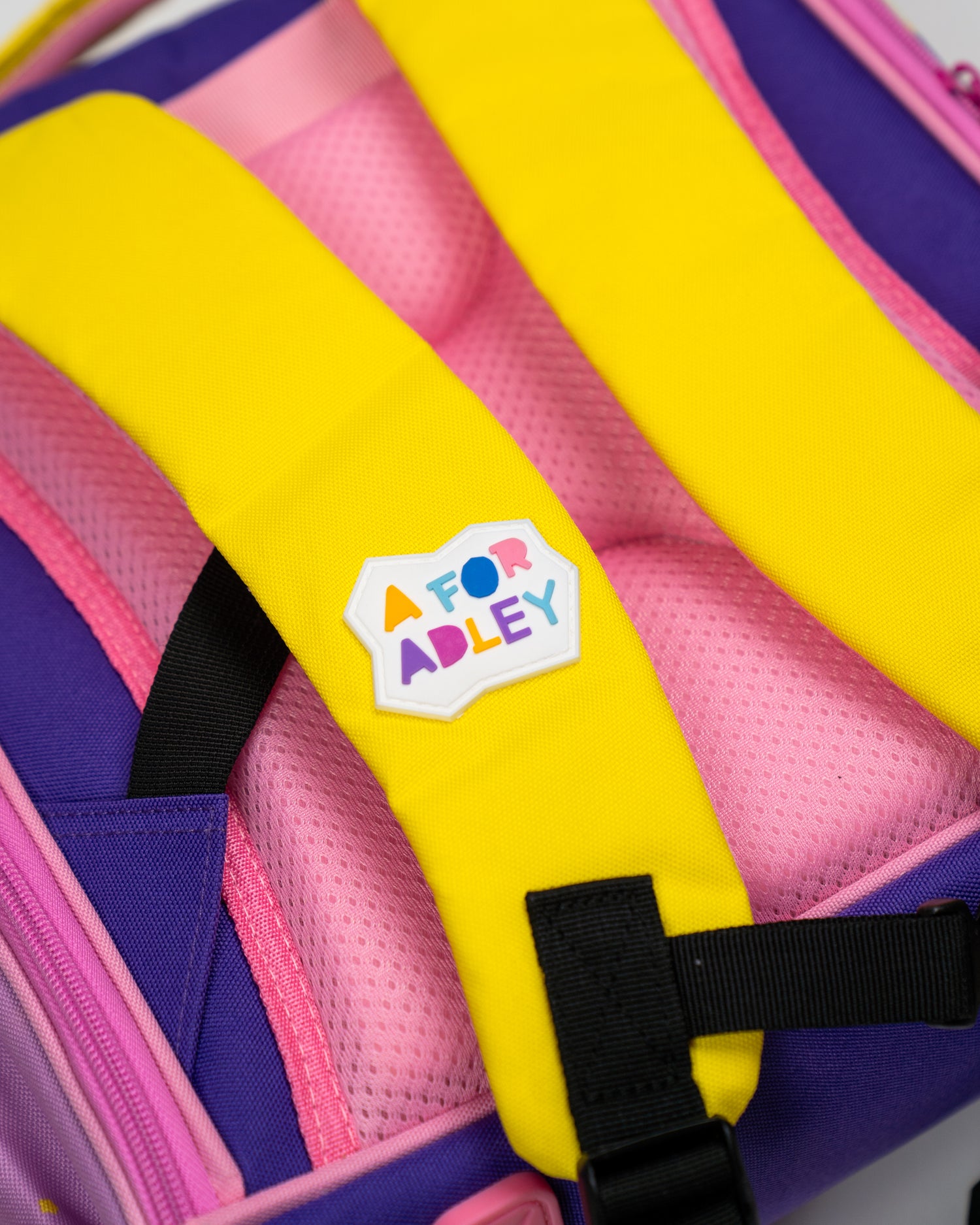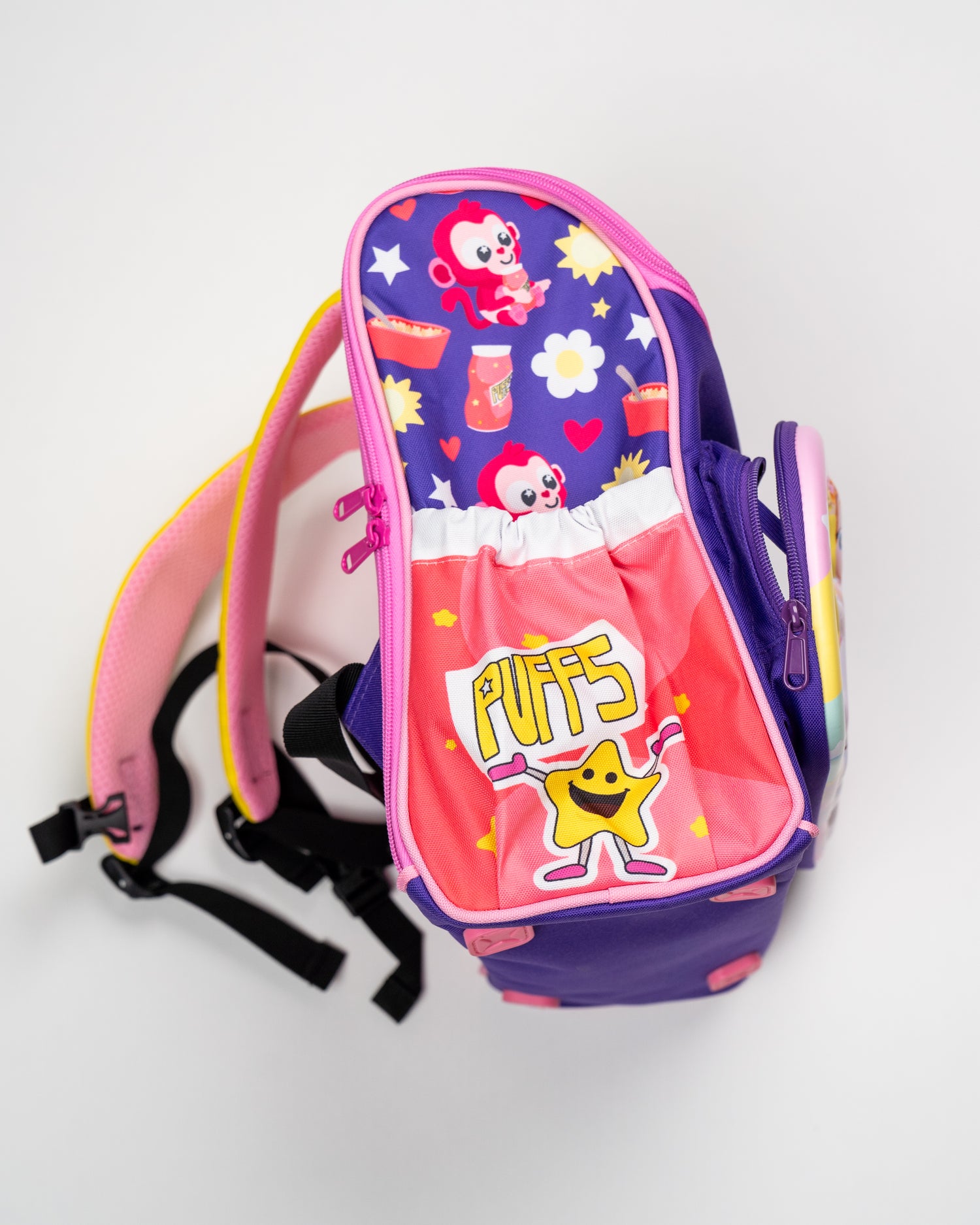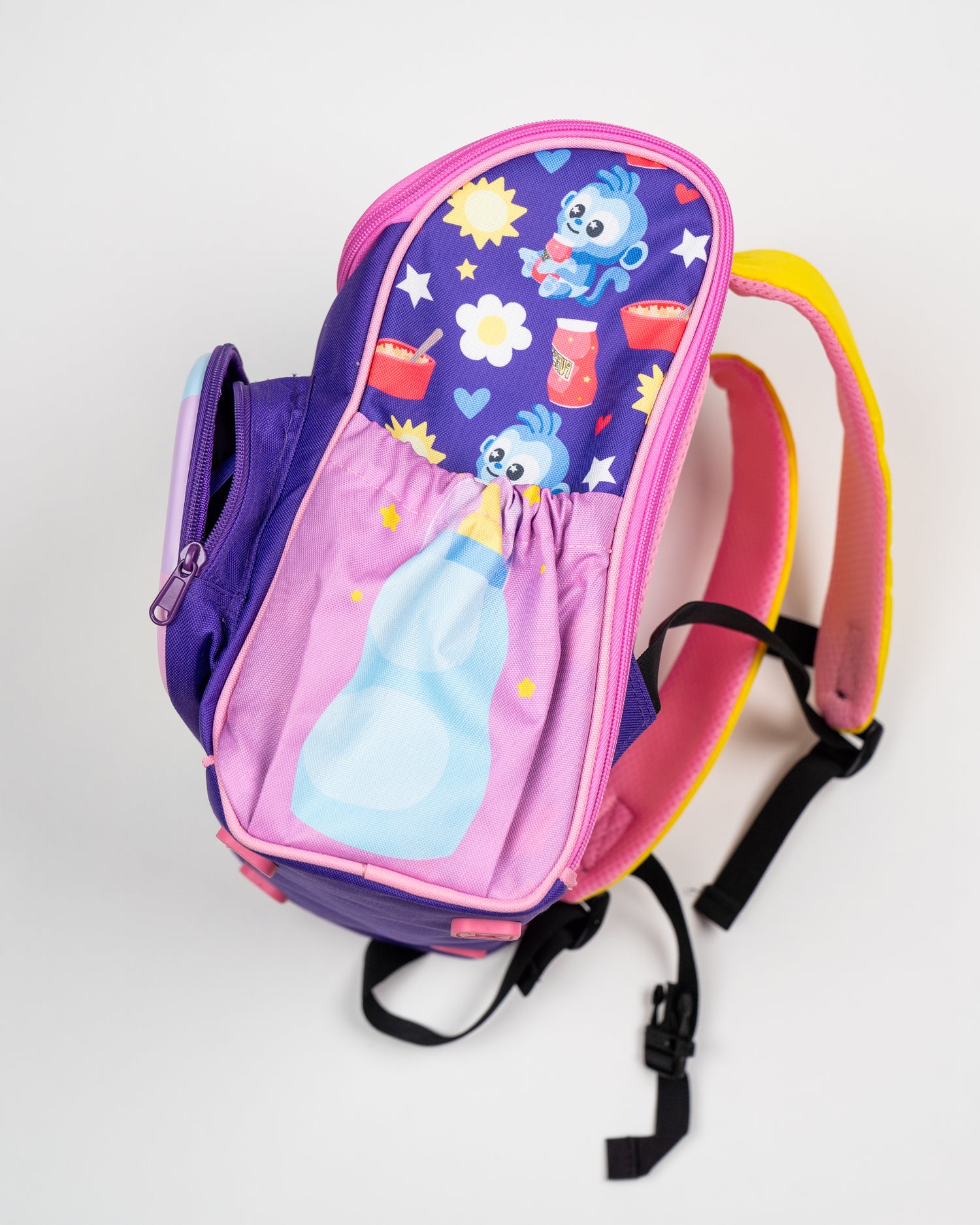 3 CRAZY BABiES and Play Pretend Travel Bag
Regular price
Sale price
$65.00
Crazy Babies Adley, Niko and Navey TOGETHER with a play pretend travel bag!
Now you can play ALL DAY with your CRAZY BABiES!!
Product Description:
3 custom CRAZY BABiES plush dolls w/plastic heads
3 coordinating baby swaddle blankets
custom Play Pretend Travel Bag

rainbow ghosts changing table
baby Adley, Niko & Navey nap station
crazy babies play mat
Baby Puffs side pocket
Bottle side pocket
A for Adley Baby Daycare rubber logo patch (front)
A for Adley logo rubber patch (strap)
internal pocket for baby's crib time!
external bubble pouch w/CRAZY BABiES design 

3 internal compartments for dolls, toys, etc.

4 rubber feet to help the bag stand upright!